Schools in Italy
your Cooking Classes on
Subscribe NOW For Free
Chef Academy

Locality: Terni
Region: Umbria
Courses:
Accommodations:

Apartment

Hotel - B&B
Register School
Latest Courses in Italy
Language Cooking Culture

STUDY TRIP IN ITALY

Region:

Abruzzo

Locality:

Casalbordino

(Chieti)

from:

5 May 2019

Duration:

4 weeks

🇮🇹 TRAVEL STUDY IN ITALY 🇮🇹 COURSES of Italian language and culture 🚍 GUIDED TOURS in the most beautiful Italian cities and towns (Abruzzo, Alberobello, Positano, Sorrento, Capri, Rome, Assisi, Bari, Polignano a Mare, Vieste, Cinque... more


Nuova Arcadia

Accommodations:

(Host Family

)

(Apartment

)

(Hotel - B&B

)
Language Cooking Art

STUDY TRIP IN ITALY

Region:

Abruzzo

Locality:

Casalbordino

(Chieti)

from:

2 June 2019

Duration:

4 weeks

🇮🇹 TRAVEL STUDY IN ITALY JUNE 2019 🇮🇹 Nuova Arcadia School of Casalbordino: - COURSES of Italian language and culture - GUIDED TOURS in the most beautiful Italian cities and towns (Abruzzo, Alberobello, Positano, Sorrento, Capri, Rome,... more


Nuova Arcadia

Accommodations:

(Host Family

)

(Apartment

)

(Hotel - B&B

)
Cooking Culture

Cooking courses

Region:

Tuscany

Locality:

Florence

from:

28 April 2019

Duration:

2 weeks

Our Italian cooking courses organized as one-to-one or in small groups, held in the kitchens of some of the best restaurants in Florence. They are practical courses: the students prepare the dishes studied together with the chef. The chefs who teach... more


Istituto Galilei

Accommodations:

(Host Family

)

(Apartment

)

(Hotel - B&B

)
Language Cooking

GK/20 italian language course + cooking lessons

Region:

Emilia - Romagna

Locality:

Bagno Di Romagna

(Forli-Cesena)

from:

27 May 2019

Duration:

2 weeks

GK/20 italian lessons in group. Small groups of maximum 6 participants per class ( one lesson = 55 minutes ) 4 cooking lessons ( one lesson = 3 hours ) with a professional chef. One guided xcursion in a vineyard with wine tasting. more


Scuola Palazzo Malvisi

Accommodations:

(Host Family

)

(Apartment

)

(Hotel - B&B

)
Language Cooking Culture

Italian courses for groups

Region:

Veneto

Locality:

Venice

from:

30 June 2019

Duration:

2 weeks

Tailored-made courses of Italian language, culture, cuisine with day trips to nearby sightseeing destinations. For organized groups


Libellula

Accommodations:

(Hotel - B&B

)
Register School
Schools in Italy
Cooking School

LA FABBRICA DEL SAPERE
Locality: Andria (Barletta Andria Trani)
Region: Apulia


Italian chef Academy.

Courses: Amateur Professional
Accommodations:

Apartment

Hotel - B&B
Cooking School

Chef Academy
Locality: Terni Region: Umbria


The Chef Academy organizes courses with the issue of legally recognized professional qualification for Cook, Assistant Cook and Pastry Chef in Terni in Umbria.

Courses: Amateur Professional
Accommodations:

Apartment

Hotel - B&B
Cooking School

Country Resort & SPA Fattoria di Vibio
Locality: Montecastello Di Vibio (Perugia)
Region: Umbria


Cookery classes in three languages led by Gabriella Moscati and her staff. Four dishes will be prepared: starters, first course (pasta based), second course (meat or fish based), dessert. Course...

Courses: Amateur Professional
Accommodations:

Apartment

Hotel - B&B
Cooking School

Spazio SoloSalute
Locality: Milan Region: Lombardy
Courses: Amateur Professional
Accommodations:
Cooking School

La Scuola del Mestiere
Locality: Pesaro (Pesaro-Urbino)
Region: Marches
Courses: Professional
Accommodations:
see all the Schools
You can also find cooking classes at
Italian Cooking Recipes
Italian Recipes: Spaghetti Sicilian
Bring a large pot of lightly salted water to a boil. Add pasta and cook for 8 to 10 minutes or until al dente; drain. Meanwhile, in a medium skillet, heat olive oil over medium heat and add garlic and anchovies to cook for about 2 minutes; stir... more
Ribollita
Leave the beans to soak for one night, then boil them in a clay pot. Fry the onion cut into rounds in a very large pan with extra virgin olive oil; add the diced carrots and the celery chunks, then leave to cook undisturbed until golden brown. After... more
Spaghetti with roses
Choose the roses; they should be preferrably pink. Take the petals and clean them gently with a damp towel, cut them in thin slices and keep aside 6 whole petals. Cut the ham into small cubes. Stir fry the onion with some butter, add the ham, fry it... more
Reggio Emilia (Reggio-Emilia) Region: Emilia - Romagna


from:

8 July 2019

to:

12 July 2019 Genre: Wine And Food


The school holds one week cookery classes on local Emilian cuisine with approximately 3 hours lessons per day, from Monday to Friday. Students are taught how to make homemade pasta and the secrets to preparing traditional Reggio Emilia dishes:...... more

Posted by:

Reggio Lingua

Where to stay in
Reggio Emilia
Giardini Naxos (Messina) Region: Sicily


from:

3 January 2018

to:

31 December 2019 Genre: Art


Etna is the highest and most extended active volcano in Europe and is the fifth highest mountain in Italy. It is located west of the eastern Sicilian coast, within the territory of the province of Catania, between the courses of the Simeto and...... more

Posted by:

4 Accommodation Offers near Messina

Where to stay in
Giardini Naxos
Florence Region: Tuscany


from:

13 May 2019

to:

14 June 2019 Genre: Wine And Food


The menus for the cooking classes will change every Tuesday and Thursday, so you will be able to experience and learn different dishes. Normally a standard lesson includes two first courses (homemade pasta, risotto, flans, soups. ) and a dessert....... more

Posted by:

Istituto Galilei
7 Accommodation Offers near Florence

Where to stay in
Florence
Pictures from Italy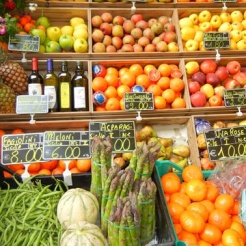 by
Il Sasso Italian Language School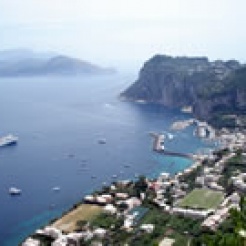 by
Bravo Scuola Italiano
Latest Events in Italy
Kanaba ex Samsara
Locality:
Gallipoli
(Lecce)
Region:
Apulia
Genre:
Other
from:
8 June 2019
to:
8 June 2019
Opening on June 8 in Gallipoli, of the new Kabana (ex Samsara), music on the beach. The fun will continue throughout the summer. For info and overnight stays are available.
Posted by:
B&B Le Camere di Ada
Locality:
Vicenza
Region:
Veneto
Genre:
Other
from:
15 May 2019
to:
31 December 2019
Language school looks for teachers for the following languages: English, German and French. Having a driving license will be considered a valuable
requirement. If interested, please send us...
more
Posted by:
Inlingua Vicenza
Sammer festival 2019 in
Locality:
Lu
(Lucca)
Region:
Tuscany
Genre:
Concerts
from:
26 June 2019
to:
30 July 2019
2019 Summer Festival in Lucca
Exhibition of the most famous national and international artists
Posted by:
Affittacamere il Cactus Lucca