Schools in Italy
live language salento

Locality: Lecce
Region: Apulia
Courses: Italian Language
Accommodations:

Host Family

Apartment

Hotel - B&B
IVOSTRICORSI.IT

Locality: Rome
Region: Lazio
Courses: Italian Language, Art
Accommodations:

Host Family

Apartment

Hotel - B&B
Register Italian School
Latest Courses in Italy
Language

Standard Courses (from A1 to C1)

Region:

Piedmont

Locality:

Turin

from:

7 January 2020

Duration:

4 weeks

Standard courses are Italian language courses in groups of 5 to 8 people, suitable for all levels of knowledge (from beginners to advanced). We offer 15 and 20 hours/week courses lasting from minimum 1 week to 2,3 or 4 weeks (for each level) with... more


L'Italiano Porticando

Accommodations:

(Host Family

)

(Apartment

)

(Hotel - B&B

)
Language

Standard Courses (from A1 to C1)

Region:

Piedmont

Locality:

Turin

from:

3 February 2020

Duration:

4 weeks

Standard courses are Italian language courses in groups of 5 to 8 people, suitable for all levels of knowledge (from beginners to advanced). We offer 15 and 20 hours/week courses lasting from minimum 1 week to 2,3 or 4 weeks (for each level) with... more


L'Italiano Porticando

Accommodations:

(Host Family

)

(Apartment

)

(Hotel - B&B

)
Language

Standard Courses (from A1 to C1)

Region:

Piedmont

Locality:

Turin

from:

2 March 2020

Duration:

4 weeks

Standard courses are Italian language courses in groups of 5 to 8 people, suitable for all levels of knowledge (from beginners to advanced). We offer 15 and 20 hours/week courses lasting from minimum 1 week to 2,3 or 4 weeks (for each level) with... more


L'Italiano Porticando

Accommodations:

(Host Family

)

(Apartment

)

(Hotel - B&B

)
Language

Standard Courses (from A1 to C1)

Region:

Piedmont

Locality:

Turin

from:

6 April 2020

Duration:

4 weeks

Standard courses are Italian language courses in groups of 5 to 8 people, suitable for all levels of knowledge (from beginners to advanced). We offer 15 and 20 hours/week courses lasting from minimum 1 week to 2,3 or 4 weeks (for each level) with... more


L'Italiano Porticando

Accommodations:

(Host Family

)

(Apartment

)

(Hotel - B&B

)
Language

Italian Evening Course (from A1 to C1)

Region:

Piedmont

Locality:

Turin

from:

13 November 2019

Duration:

8 weeks

Italian language course for those who work or study in Turin and want to learn the language in the evening. The course is designed for all levels and will take place on Tuesday and on Thursday, from 18: 30 to 20: 30.The cost (all inclusive) for 30... more


L'Italiano Porticando

Accommodations:

(Host Family

)

(Apartment

)

(Hotel - B&B

)
Register Italian School
Schools in Italy
Language School

Terramare
Locality: Orbetello (Grosseto)
Region: Tuscany


The Italian language school Terramare located in Orbetello offers an intensive outdoor program with many cultural activities, as the courses that are held in small groups (not more than 2-6 students)...

Courses: Italian Language, Cooking, Art
Accommodations:

Host Family

Apartment

Hotel - B&B
Language School

CENTRO DIDATTICO ATHENA
Locality: Catania Region: Sicily


The school is located in the beautiful baroque city center of Catania, two minutes on foot from famous shops of Via Etnea. It is located in a special position near the station of both train and...

Courses: Italian Language
Accommodations:

Apartment

Hotel - B&B
Language School

INTERLINGUA SRL UNIP
Locality: Pescara Region: Abruzzo


Partner of the Inlingua International Sprachschulen network, with headquarters in Bern, Inlingua Pescara has laid its foundations in the territory over 50 years ago, being from back then to this day...

Courses: Italian Language, Cooking
Accommodations:

Host Family

Hotel - B&B
Language School

Language Training
Locality: Cappelle Sul Tavo (Pescara)
Region: Abruzzo


He Language Training provides courses of Italian for foreigners lasting 100 hours, as well as courses of the major world languages ​​, specifically Chinese, Japanese, Arabic, Persian, Russian,...

Courses: Italian Language
Accommodations:
Language School

ABC - CENTRO DI LINGUA E CULTURA ITALIANA
Locality: Florence Region: Tuscany


- The ABC School of Florence has been successfully teaching Italian language and culture since 1982 to students from all over the world. - Classes of maximum 8 students for a better quality of...

Courses: Italian Language, Cooking, Art
Accommodations:

Host Family

Apartment

Hotel - B&B

Online Courses
Info
see all the Schools
Treviglio (Bergamo) Region: Lombardy


from:

18 January 2020

to:

18 January 2020 Genre: Other


MASTER COMIC SHOW and the false myth of false appearances Among sketches of explosive new entries and monologues of veteran laughter experts from Zelig, Colorado, Eccezionale Veramente, Camera Café and Comedy Central, after the sold out in Turin...... more

Posted by:

Virginia
Florence Region: Tuscany


from:

20 January 2020

to:

22 February 2020 Genre: Wine And Food


The menus for the cooking classes will change every Tuesday and Thursday, so you will be able to experience and learn different dishes. Normally a standard lesson includes two first courses (homemade pasta, risotto, flans, soups. ) and a dessert....... more

Posted by:

Istituto Galilei
3 Accommodation Offers near Florence

Where to stay in
Florence
Trieste Region: Friuli - Venezia Giulia


from:

14 November 2019

to:

31 January 2020 Genre: Exhibitions


THE REVEALING SIGN OF GILLO the first exhibition after the disappearance of the great intellectual / artist with an intimate thrust and many unpublished November 15,2019 • January 31,2020 Exhibition promoted by Cultural Association Gillo...... more

Posted by:

Marianna Accerboni

Where to stay in
Trieste
Pictures from Italy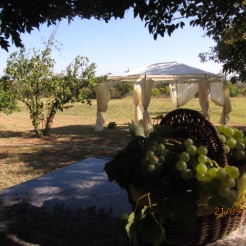 by
BorgoRinascimento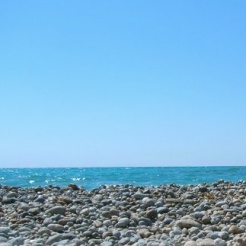 by
Nausicaa - Lingua e Cultura Italiana
Latest Events in Italy
Locality:
Cisternino
(Brindisi)
Region:
Apulia
Genre:
Art
from:
19 April 2020
to:
21 April 2020
PRESS RELEASE: THE ASSC OUT OF TIME OF MARTINA FRANCA, PRESENTS: "LACRIME & SANGUE", THE MUSICAL
FROM 19/04 TO 21/04/2020
AT THE "PAOLO GRASSI" THEATER - CISTERNINO - BR

more


Posted by:

Assc FUORI TEMPO
Volkswagen Triathol
Locality:
Bibione
(Venice)
Region:
Veneto
Genre:
Sport
from:
23 May 2020
to:
24 May 2020
Two triathlon races in Bibione
the first is " Olimpico ( 1500 m - 40 km - 10 km )
and the second is " Sprint " ( 750 m - 20 km - 5 km ) All the competitions will star from Piazzale...
Posted by:
Hotel Villa del Mar
Sourdough
Locality:
Abano Terme
(Padova)
Region:
Veneto
Genre:
Wine And Food
from:
23 January 2020
to:
23 January 2020
Practical course on mother yeast - management and care. Dough with sourdough
Posted by:
Scuola Pizzaioli Margherita200