Latest Courses in Abruzzo
Register Italian School
Schools in Abruzzo
Language School

inlingua school of languages
Locality: Pescara Region: Abruzzo


Inlingua School of Languages is a language training centre that has been operating in pescara for over 40 years and offers language courses for adults in all the European languages - English, French,...

Courses: Italian Language, Cooking
Accommodations:

Host Family

Hotel - B&B
Language School

INTERLINGUA SRL UNIP
Locality: Pescara Region: Abruzzo


Partner of the Inlingua International Sprachschulen network, with headquarters in Bern, Inlingua Pescara has laid its foundations in the territory over 50 years ago, being from back then to this day...

Courses: Italian Language, Cooking
Accommodations:

Host Family

Hotel - B&B
Language School

inlingua Avezzano
Locality: Avezzano (Aquila)
Region: Abruzzo


Located in the heart of Avezzano, our school which has over 35 years of experience in the sector, is truly a point of reference for the city. Our courses, both individual and in groups, are given by...

Courses: Italian Language
Accommodations:

Hotel - B&B
Language School

Shering sas
Locality: Pescara Region: Abruzzo


Since 1996 at Shering Traning Centre it is possible to attend classes of Italian Language for Foreigners at all levels, one-to-one or in small groups. 'Italian lovers' of all nationalities wanting to...

Courses: Italian Language, Cooking, Art, Photography
Accommodations:

Host Family

Apartment

Hotel - B&B
Language School

Nuova Arcadia
Locality: Casalbordino (Chieti)
Region: Abruzzo


Nuova Arcadia Italian Language School for foreigners has its headquarters in Casalbordino, in a modern building in the centre of the town and in an elegant palace with meeting room and public library....

Courses: Italian Language, Cooking, Art, Photography
Accommodations:

Host Family

Apartment

Hotel - B&B
see all the Schools in Abruzzo
Register Italian School
Latest Courses in Abruzzo
Language Art Culture

STUDY TRIP IN ITALY - ABRUZZO

Region:

Abruzzo

Locality:

Casalbordino

(Chieti)

from:

1 October 2019

Duration:

4 weeks

Availability and Prices Request 🇮🇹 TRAVEL STUDY IN ITALY 2019 🇮🇹 NUOVA Arcadia School of Casalbordino: - COURSES of Italian language and culture - GUIDED TOURS in the most beautiful Italian cities and towns (Abruzzo, Alberobello, Positano, Sorrento, Capri, Rome,... more


Nuova Arcadia

Accommodations:

(Host Family

)

(Apartment

)

(Hotel - B&B

)
Language

INDIVIDUAL SPANISH COURSE

Region:

Abruzzo

Locality:

Pescara

from:

24 June 2019

Duration:

5 months

Availability and Prices Request

Individual spanish language course, perfect for learners that require a fast paced path to accomplish their own learning goals or focus on specific learning fields


INTERLINGUA SRL UNIP

Accommodations:

(Host Family

)

(Hotel - B&B

)
Language

Italian Language Course CIP 15 FOR 2 WEEEKS

Region:

Abruzzo

Locality:

Pescara

from:

18 July 2019

Duration:

3 months

Availability and Prices Request

Individual intensive italian language course, for a total of 30 hours split into two weeks. Price: 925 euros


INTERLINGUA SRL UNIP

Accommodations:

(Host Family

)

(Hotel - B&B

)
Language

Italian Course CIP 15

Region:

Abruzzo

Locality:

Pescara

from:

18 July 2019

Duration:

3 months

Availability and Prices Request

Individual intensive course of italian language, for a total of 15 hours. Price: 515 euros


INTERLINGUA SRL UNIP

Accommodations:

(Host Family

)

(Hotel - B&B

)
Frisa (Chieti) Region: Abruzzo


from:

16 June 2019

to:

16 June 2020 Genre: Other


Let's live the territory together - hints of history, insights and curiosities of geology and botany. Meeting place: at the Frisa social mill. Hours: at 8.45.9.00 am departure of guided walk (about 7 km). At 12.00 return to the mill. 13.00...... more

Posted by:
Anghiari (Arezzo) Region: Tuscany


from:

9 November 2019

to:

10 November 2019 Genre: Wine And Food


ANGHIARI A weekend full of popular initiatives that is expected in Anghiari. In fact, on Saturday 09 and Sunday 10 November the Girolamo Magi Gallery will host the traditional "Festa dei Bringoli and San Martino" with brustichino tasting (the...... more

Posted by:

ASSOCIAZIONE PRO LOCO ANGHIARI

Where to stay in
Anghiari
Rome Region: Lazio


from:

24 October 2019

to:

30 October 2019 Genre: Art


Praise to Folly, Tribute to Vettor Pisani Domenico Giglio | Stefano Trappolini the Edited by Romina Guidelli | Raffaele Soligo OPENING THURSDAY OCTOBER 24 2019 AT 18.00 From 24 to 30 October 2019 ANOTHER SWEET LIFE opening 24 October at...... more

Posted by:

Romina Guidelli
2 Accommodation Offers near Rome

Where to stay in
Rome
Pictures from Italy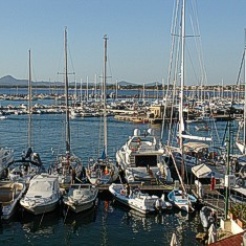 by
Centro Mediterraneo Pintadera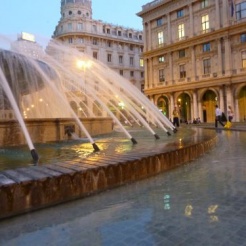 by
A Door to Italy
Latest Events in Italy
Locality:
Certosa Di Pavia
(Pavia)
Region:
Lombardy
Genre:
Art
from:
2 August 2019
to:
27 October 2019
In August, September and October 2019,the Regional Museum Center of Lombardy will promote a cycle of 117 guided visits to the Certosa Museum of Pavia
----
The visits will be held every...
more
Posted by:
Oltre Confine Onlus
Locality:
Giardini Naxos
(Messina)
Region:
Sicily
Genre:
Other
from:
29 August 2018
to:
31 December 2019
Very nice condo, fully furnished equipped with a heat pump or air conditioner, TV for every room and digital decoder and washer and all seats with WI-FI connection IN the COMMON AREAS is in RESIDENCE...
more
Posted by:
Peppavacanza
Locality:
Ascoli Piceno
(Ascoli-Piceno)
Region:
Marches
Genre:
Art
from:
20 February 2020
to:
25 February 2020
The Carnival in Ascoli is one of the most picturesque winter events. The town fills up with all kinds of maskers, from the classic to the most elegant ones, from the amusing to the satirical ones, in...
more
Posted by:
Accademia Italiana