Schools in Italy
A Door to Italy

Locality: Genoa
Region: Liguria Online Courses
Info
Courses: Italian Language, Cooking, Photography
Accommodations:

Host Family

Apartment

Hotel - B&B
Register Italian School
Latest Courses in Italy
Language

10% Discount - Italian courses for foreigners

Region:

Lazio

Locality:

Rome

from:

24 April 2019

Duration:

6 days

10% discount for Italian courses for foreigners. All levels and types of courses (individual and group course). Offer valid until April 30th. Contact us for more information.


EduPlanet

Accommodations:

(Host Family

)

(Apartment

)

(Hotel - B&B

)
Language

Italian Language Courses in Rome

Region:

Lazio

Locality:

Rome

from:

6 May 2019

Duration:

4 weeks

🥁 📢 📙 MORNING ITALIAN LANGUAGE COURSES IN ROME! 📅 When: every first Monday of the month (check the starting dates out on our website) - 4 WEEKS - 9: 30am to 12: 30pm 💰 HUGE PROMO 4 STUDENTS (in italian Uni), AU - PAIRS, RELIGIOUS,... more


Koiné - Italian Language Centre

Accommodations:

(Host Family

)

(Apartment

)

(Hotel - B&B

)
Language Culture

Italian language courses for foreigners

Region:

Umbria

Locality:

Città Di Castello

(Perugia)

from:

15 May 2019

Duration:

1 weeks

Weekly courses of Italian for foreigners, ALL LEVELS. All courses have a high level of training and they are suitable for all levels and ages. Didactic is extremely tailored on each student and it allows students to get in contact immediately with... more


Lingua Più Associazione Culturale
Language

ITALIAN STANDARD COURSE

Region:

Lazio

Locality:

Rome

from:

29 April 2019

Duration:

4 weeks

Intensive Italian courses for foreigners in Rome Standard Intensive Italian Course (a lesson is 45 minutes) Let's talk about the most requested group course at the Language in Italy of Saint Peter. It is an intensive course with a daily frequency... more


L'Italiano LANGUAGE IN ITALY

Accommodations:

(Host Family

)

(Apartment

)

(Hotel - B&B

)
Register Italian School
Schools in Italy
Language School

Istituto Il David
Locality: Florence Region: Tuscany


The Istituto Il David is a school specialized in teaching the Italian language and culture to foreign learners. The school owes its name to Michelangelo's famous sculpture and was set-up in 1983.It is...

Courses: Italian Language, Cooking, Art
Accommodations:

Apartment

Hotel - B&B

Online Courses
Info
Language School

Polymnia Centre of italian language and culture
Locality: Cortona (Arezzo)
Region: Tuscany


Polymnia is an Italian School in The Heart of Tuscany, Valdichiana in the beautiful etruscan city of Cortona. We offer individual and group classes for italian grammar, italian conversation, italian...

Courses: Italian Language, Cooking, Art
Accommodations:

Apartment

Hotel - B&B
Language School

NOlab Academy
Locality: Milan Region: Lombardy


NOlab Academy arose from the demand of an alternative teaching METHOD compared to the conventional theoretical structure of the courses on the market: as a matter of fact, all of our educational...

Courses: , Cooking, Photography
Accommodations:
Language School

IL SILLABO
Locality: San Giovanni Valdarno (Arezzo)
Region: Tuscany


Small school which offers customised services. High quality for the right prices.

Courses: Italian Language
Accommodations:

Host Family

Apartment

Hotel - B&B

Online Courses
Info
Language School

SICILIA ITALIAN LANGUAGE SCHOOL
Locality: Palermo Region: Sicily


School sicilia its staff organizes Italian Language Courses for foreigners in Sicily in Palermo. Nowadays lots of people choose to learn Real Italian while having a Cultural Vacation/Study Trip in...

Courses: Italian Language, Cooking
Accommodations:

Host Family

Apartment

Hotel - B&B

Online Courses
Info
see all the Schools
Archaeological Museum free entry

Naples Region: Campania


from:

11 August 2019

to:

12 August 2019 Genre: Art


Free visit to the archaeological museum among the most important in Italy. September 19, October 6, November 3.1 December 2019

Posted by:

4 Accommodation Offers near Naples

Where to stay in
Naples
Reggio Emilia (Reggio-Emilia) Region: Emilia - Romagna


from:

8 July 2019

to:

12 July 2019 Genre: Wine And Food


The school holds one week cookery classes on local Emilian cuisine with approximately 3 hours lessons per day, from Monday to Friday. Students are taught how to make homemade pasta and the secrets to preparing traditional Reggio Emilia dishes:...... more

Posted by:

Reggio Lingua

Where to stay in
Reggio Emilia
Selva Di Val Gardena/Wolkenstein In Groeden (Bolzano) Region: Trentino - Alto Adige Sudtirol


from:

8 June 2019

to:

8 June 2019 Genre: Sport


From the top of its magnificence the Dolomites Saslong massif recalls the appointment with the second edition of the Dolomites Saslong Half Marathon, on June 8th at Monte Pana - Santa Cristina in Val Gardena. A unique race that takes place in the...... more

Posted by:

Ufficio Stampa Newspower

Where to stay in
Selva di Val Gardena/Wolkenstein in Groeden
Pictures from Italy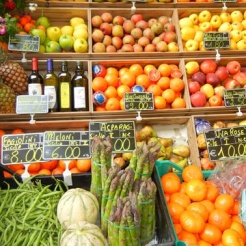 by
Il Sasso Italian Language School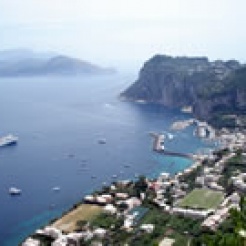 by
Bravo Scuola Italiano
Latest Events in Italy
Kanaba ex Samsara
Locality:
Gallipoli
(Lecce)
Region:
Apulia
Genre:
Other
from:
8 June 2019
to:
8 June 2019
Opening on June 8 in Gallipoli, of the new Kabana (ex Samsara), music on the beach. The fun will continue throughout the summer. For info and overnight stays are available.
Posted by:
B&B Le Camere di Ada
Locality:
Vicenza
Region:
Veneto
Genre:
Other
from:
15 May 2019
to:
31 December 2019
Language school looks for teachers for the following languages: English, German and French. Having a driving license will be considered a valuable
requirement. If interested, please send us...
more
Posted by:
Inlingua Vicenza
Sammer festival 2019 in
Locality:
Lu
(Lucca)
Region:
Tuscany
Genre:
Concerts
from:
26 June 2019
to:
30 July 2019
2019 Summer Festival in Lucca
Exhibition of the most famous national and international artists
Posted by:
Affittacamere il Cactus Lucca