Schools in Italy
The Italian Way

Locality: Bossolasco (Cuneo)
Region: Piedmont
Courses: Italian Language, Cooking, Art
Accommodations:

Host Family

Apartment

Hotel - B&B
Versilia Italian School

Locality: Pietrasanta (Lucca)
Region: Tuscany Online Courses
Info
Courses: Italian Language
Accommodations:

Apartment

Hotel - B&B
Register Italian School
Latest Courses in Italy
Language

CILS exam preparation

Region:

Liguria

Locality:

Sanremo

(Imperia)

from:

1 January 2019

Duration:

30 hours

CILS means "Certificazione di Italiano come Lingua Straniera" (Certification of Italian as a Foreign Language). OMNILINGUA offers lessons for whoever needs to prepare for and pass the CILS exams, which is the title that declares the Italian... more


Omnilingua - Scuola di Lingue

Accommodations:

(Host Family

)

(Apartment

)

(Hotel - B&B

)
Language

Online conversation courses

Region:

Veneto

Locality:

Venice

from:

1 June 2020

Duration:

4 weeks

Elementary, Intermediate and Advanced conversation course On Monday and Wendesday, from 17 pm to 18: 30 pm. Groups: min 4 students - max 8 students. You can sign up for any Monday. Price: 50 euro for 2 weeks Literary café: reading short... more


Istituto Venezia

Accommodations:

(Host Family

)

(Apartment

)

(Hotel - B&B

)
Language Culture

INTERMEDIATE ITALIAN online group course

Region:

Lombardy

Locality:

Milan

from:

9 June 2020

Duration:

4 weeks

Small group maximum 8 people have you been living in Italy for quite a long time but have you studied Italian only for a short time? Do you want to improve your written Italian and speak properly? Here you are the perfect course for you 2 lessons... more


Language.it

Accommodations:

(Host Family

)

(Apartment

)

(Hotel - B&B

)
Language

Standard Courses (from A1 to C1)

Region:

Piedmont

Locality:

Turin

from:

1 June 2020

Duration:

4 weeks

Standard courses are Italian language courses in groups of 5 to 8 people, suitable for all levels of knowledge (from beginners to advanced). We offer 15 and 20 hours/week courses lasting from minimum 1 week to 2,3 or 4 weeks (for each level) with... more


L'Italiano Porticando

Accommodations:

(Host Family

)

(Apartment

)

(Hotel - B&B

)
Language

Italian language courses online!

Region:

Emilia - Romagna

Locality:

Bologna

from:

10 May 2020

Duration:

4 weeks

Italian courses in online mode (webinar or Skype): * at every level * every day from Monday to Friday for two hours * twice o three times a week for two hours * courses also in the evening * after 30 hours we issue the certificate more


Centro Internazionale di Lingue Felsineo

Accommodations:

(Host Family

)

(Apartment

)

(Hotel - B&B

)
Register Italian School
Schools in Italy
Language School

Giga International House
Locality: Catania Region: Sicily


Giga International House – Catania has been active in foreign languages teaching since .We are recognised and approved by the Italian Education Ministry (Ratification n° /1 of 8/2/00.) Our...

Courses: Italian Language
Accommodations:

Apartment
Language School

Dante Alighieri, comitato di Siena
Locality: Siena Region: Tuscany


In our school it is possible to attend: Italian language courses (lessons are full 60 minutes and not 45 like others), Culture Courses (on-site lessons to museums, places of interest, conferences,...

Courses: Italian Language, Cooking
Accommodations:

Host Family

Apartment

Hotel - B&B
Language School

EA Formazione
Locality: Bari Region: Apulia


EA organizes training courses using modern teaching techniques designed to increase the know-how and skills of each individual student to allow him to grow professionally and personally and look out...

Courses: Italian Language
Accommodations:
Language School

INTERLINGUA SRL UNIP
Locality: Pescara Region: Abruzzo


Partner of the Inlingua International Sprachschulen network, with headquarters in Bern, Inlingua Pescara has laid its foundations in the territory over 50 years ago, being from back then to this day...

Courses: Italian Language, Cooking
Accommodations:

Host Family

Hotel - B&B
Language School

ABC - CENTRO DI LINGUA E CULTURA ITALIANA
Locality: Florence Region: Tuscany


- The ABC School of Florence has been successfully teaching Italian language and culture since 1982 to students from all over the world. - Classes of maximum 8 students for a better quality of...

Courses: Italian Language, Cooking, Art
Accommodations:

Host Family

Apartment

Hotel - B&B

Online Courses
Info
see all the Schools
Sperlonga (Latina) Region: Lazio


from:

2 June 2020

to:

21 September 2020 Genre: Exhibitions


"MASTER ARTISANS AND CRAFTS IN SPERLONGA" Art and craftsmanship in front of a marine scenario, along the Via del Porto di Sperlonga • In June the big events organized by the Sama di Latina association start again: first stops in Sperlonga to...... more

Posted by:

Sabrina
3 Accommodation Offers near Latina

Where to stay in
Sperlonga
Bibione (Venice) Region: Veneto


from:

6 August 2020

to:

6 August 2020 Genre: Concerts


As every August in Zenith square front of the beach will be presented the most awaited summer musical show with italian famous singers and their hits. It is really a unique opportunity to meet your favourite singers live.

Posted by:

3 Accommodation Offers near Venice
Pictures from Italy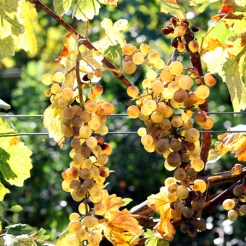 by
Nausicaa - Lingua e Cultura Italiana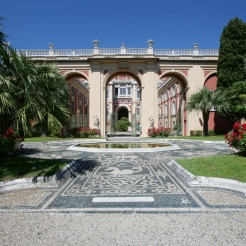 by
Scuola Tricolore
Latest Events in Italy
Locality:
Giardini Naxos
(Messina)
Region:
Sicily
Genre:
Other
from:
2 July 2019
to:
31 December 2020
Very nice apartment in Residence, fully furnished with heat pump or air conditioning, TV for every room and digital decoder and washing machine and all comforts with WI-FI connection IN COMMON AREA...
more
Posted by:
Peppavacanza
Locality:
Orsomarso
(Cosenza)
Region:
Calabria
Genre:
Sport
from:
10 August 2020
to:
10 August 2020
Guided excursion to admire the natural and landscape beauties of a united place, which is the Pollino, we will start from the village of Orsomarso to cross along the Argentino river before the...
more
Posted by:
Tenuta Vallementa
Locality:
La Morra
(Cuneo)
Region:
Piedmont
Genre:
Wine And Food
from:
30 August 2020
to:
30 August 2020
The year was 1986 (and it looks like yesterday …); a group of friends was tasting wines and food, talking about this and that…
spread departures and welcoming stages trough the vineyards...
more
Posted by:
La Rosa Gialla