Schools in Italy
your Cooking Classes on
Subscribe NOW For Free
COOKING ATTITUDE

Locality: Imola (Bologna)
Region: Emilia - Romagna
Courses:
Accommodations:
The Cooking Loft

Locality: Albinea (Reggio-Emilia)
Region: Emilia - Romagna
Courses:
Accommodations:
3 month cooking courses for beginners in italy
Italy offers a range of 3-month cooking courses for beginners. These courses provide comprehensive training in Italian cuisine and are taught by top master chefs, pâtissiers, and sommeliers.
Students can choose from programs that focus on Italian cuisine, language, and restaurant internships. There are also intensive courses available in Italian and English, as well as single lessons for groups of Italians or tourists/foreigners. Some courses offer a full immersion experience, where students learn extensively about Italian cooking and food. Cooking schools in Italy, such as the Florence Culinary Arts School and the Italian Chef Academy, offer professional training in Italian cuisine. These courses are suitable for beginners and advanced students and provide a practical approach to studying Italian cuisine. Many courses include accommodation, meals, and beverages, making them all-inclusive cooking holidays. Overall, these 3-month cooking courses in Italy provide a great opportunity for beginners to learn and immerse themselves in Italian culinary traditions.
Questo paragrafo è stato generato da sistemi AI sulla base di fonti esterne e potrebbe in certi casi dimostrarsi non accurate o non corrette (da qui puoi consultare le fonti). Aggiornato il 23/08/2023.
Italian Cooking Recipes
Pictures from Italy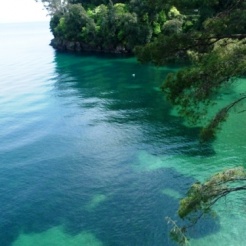 by
SEMA - Italian Language and Culture Centre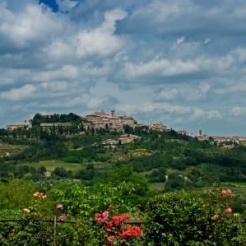 by
Il Sasso Italian Language School
Latest Events in Italy
Locality:
Rome
Region:
Lazio
Genre:
Exhibitions
from:
9 November 2023
to:
22 December 2023
To celebrate the thirtieth anniversary of the Atelier Martenot in Rome, the Museum of Classical Art in the Faculty of Letters of Sapienza, will host a large exhibition of the works of the students...
more
Posted by:
Norma Waltmann
Locality:
Lucca
Region:
Tuscany
Genre:
Fairs
from:
15 February 2023
to:
31 December 2023
Wee-Kend in Lucca city center from 1 - 2 - 2023 to 31 - 12 - 2023

Exhibition and sale of antiques with furniture, objects and much more. Taking advantage of the presence of the market,...
more
Posted by:
Affittacamere il Cactus Lucca
Locality:
Canelli
(Asti)
Region:
Piedmont
Genre:
Exhibitions
from:
24 September 2023
to:
15 October 2023
From 24 September to 15 October 2023,the Municipality of Canelli, in collaboration with Adriano and Rosalba Benzi, will organize an exhibition dedicated to the artist, painter, engraver, art critic...
more
Posted by:
comune canelli